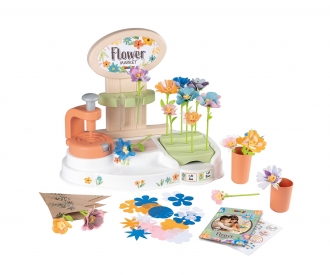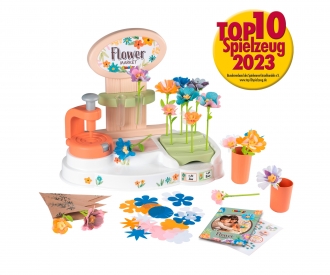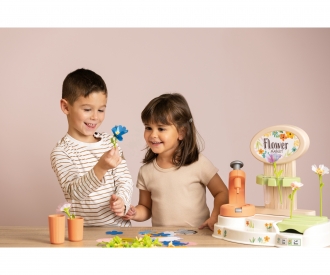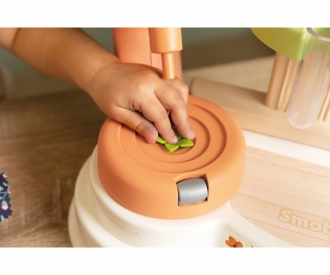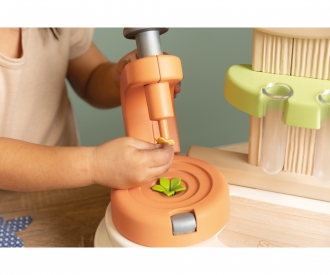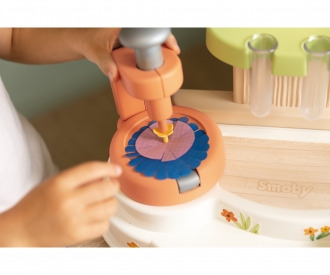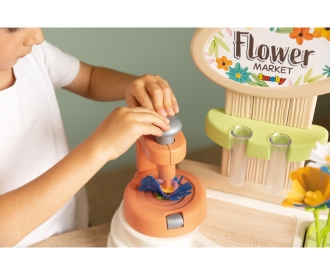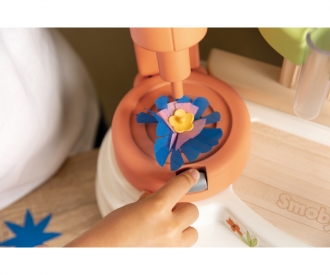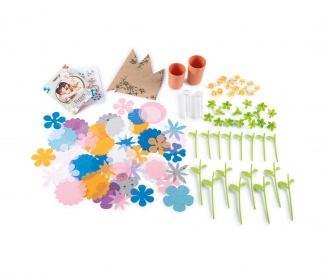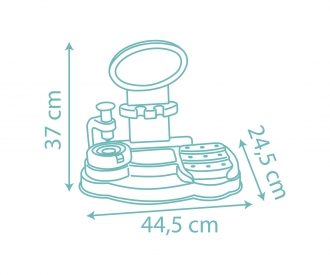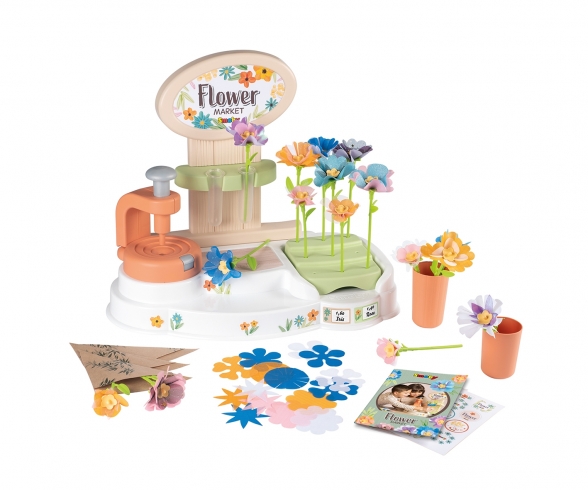 New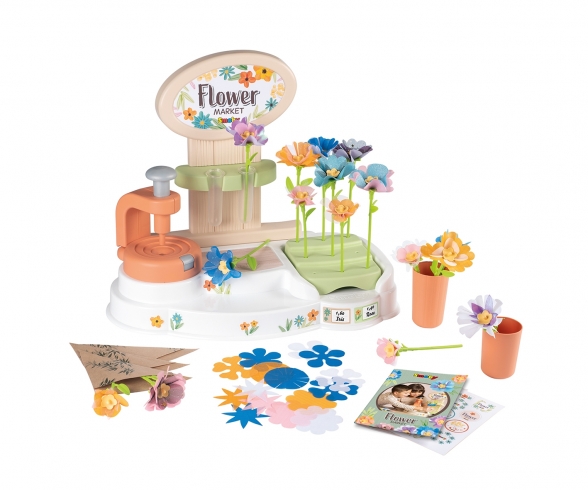 Delivery time 1-3 working days within Germany
With the creative Smoby Flower Market, children from 3 years can design their very own flowers and assemble them into pretty bouquets. With the help of the unique, mechanical flower creation machine, it is child's play to create and assemble flower creations over and over again: to do this, the upper short part of the stem is inserted into the flower press at the bottom, and two fabric petals are placed on top. The matching flower stamp is inserted into the upper part of the press and then joined to the other parts of the flower by applying light pressure. Finally, the new creation is inserted into the long stem, and the self-designed specimen is ready! In this way, new and very different flower creations are created again and again. The flowers can also be taken apart again if desired, so that the game can be repeated and replayed as desired. Thanks to the included vases and paper bags, the flowers can also be combined into bouquets to give away or sell to friends or parents.
The creative Smoby flower market playset includes over 100 accessories: the flower machine with the press, 47 pre-made fabric flower petals, 8 long plant stems, 8 short plant stems, 16 stems and 16 flower stamps each for connecting the flowers, 2 vases, 2 clear test tubes, 3 pointed paper bags for wrapping the bouquets and stickers for decorating. The playful kit is complemented by illustrated instructions that provide tips on how the flower press works and how to make the flowers. The flower creation machine, all parts of the stems and stalks, and the vases are also made of high-quality plastic in France. The different colored fabric petals are pre-cut and therefore ready for immediate use.
Product details:
Dimensions: 44.5 x 24.5 x 37.3 cm.
For children aged 3 years

Warning! Not suitable for children under 3 years due to small parts. Choking hazard!