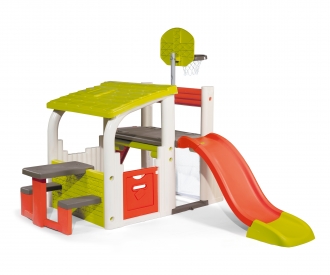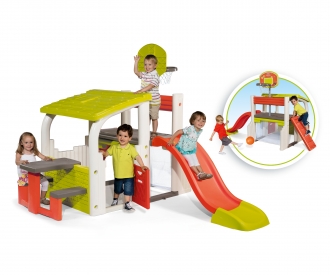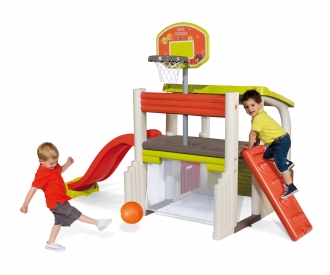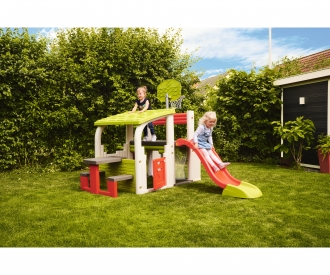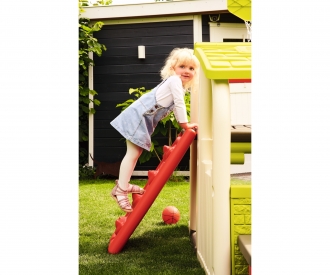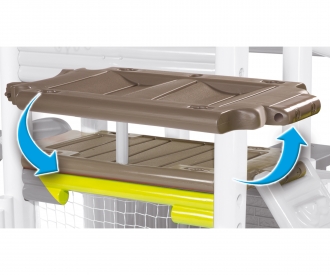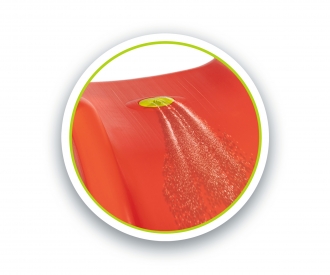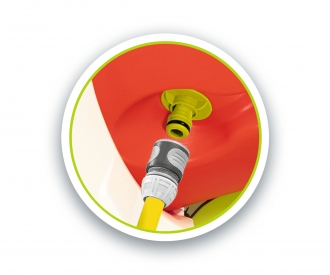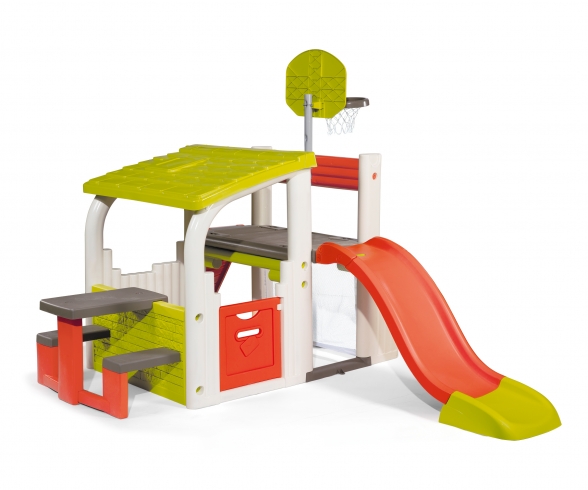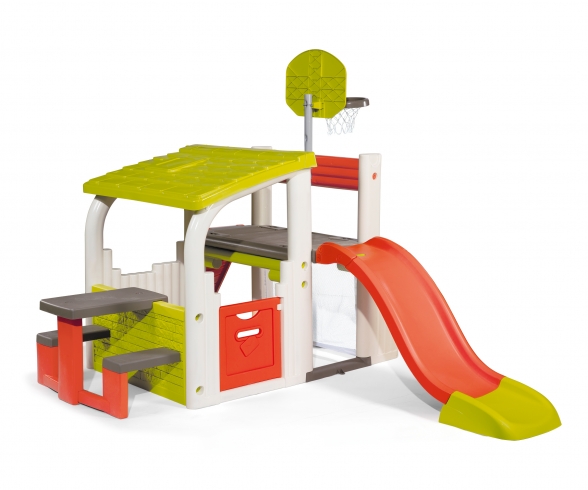 €419.99
incl. VAT
free shipping
(within the EU)
only 10 pieces left in stock, Delivery time 5-7 working days within Germany
This item can only be delivered to the following countries:
Germany, Austria, Belgium, Bulgaria, Denmark, Estonia, Finland, France, Greece, Ireland, Italy, Luxembourg, Malta, Netherlands, Poland, Portugal, Romania, Sweden, Slovakia, Slovenia, Spain, Czech Republic, Hungary, Cyprus
Fun Center is a playhouse with a lot of sport surprises!
It has all equipements so that your children could play and exert themselves!

Your children will spend entire days to slide, or to come face to face during basketball or soccer games. They will thus be able to imitate their favourite sportsman by using the basket nett or the cage!

They will have the possibility to be initiated into climbing thanks to the reversible wall, which serves as a ladder too.

Fortunately, the hut with the eating area (picnic table) is a perfect space so that your children could regain their strenght by eating their snack!

The structure in plastic Anti-UV treated guarantees the solidity and the stability of the product, and the durability of colours over time.
Dimensions: 284 x 203 x 176cm.
Product details:
Dimensions: 284 x 203 x 176cm.
Frequently bought together
Frequently bought together