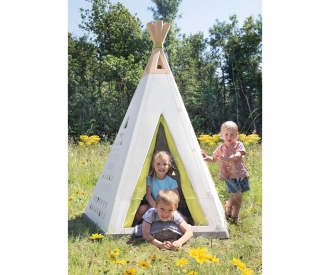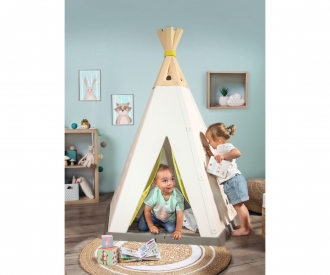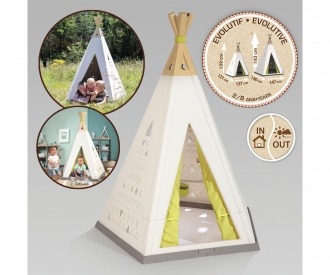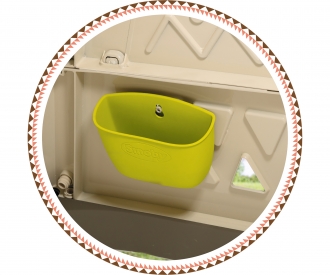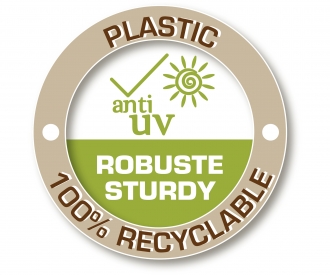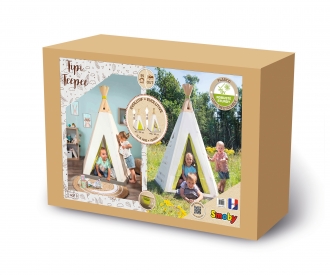 https://video.simba-dickie.com/embed/de/811000_smoby-spielzelt-tipi_onlinevideo_20sec_de/?autoplay=1&quality=720p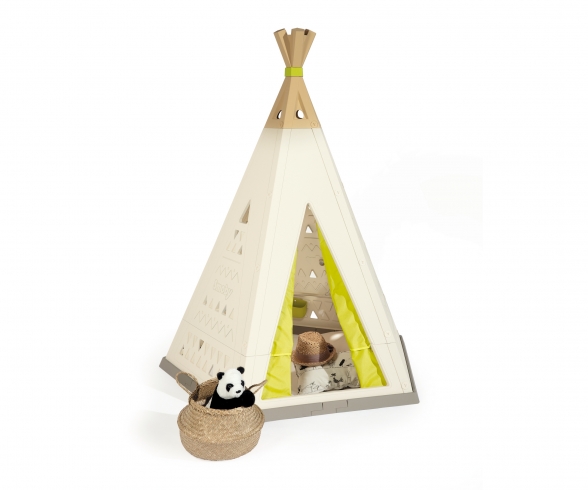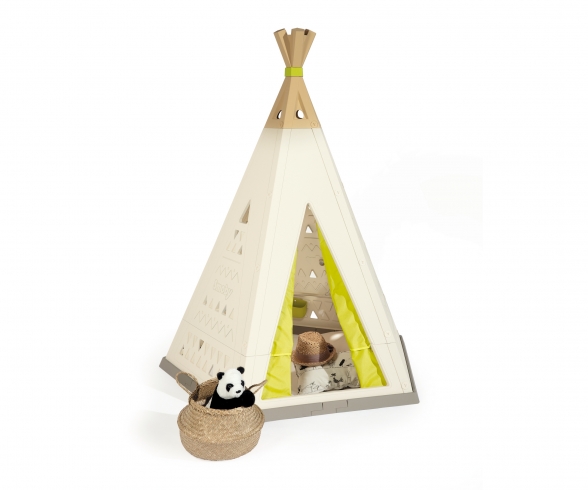 €209.99
incl. VAT
free shipping
(within the EU)
Quantity:
1
2
3
4
5
6
7
8
9
10
11
12
13
14
15
16
17
18
19
20
21
22
23
24
25
26
27
28
29
30
Delivery time 5-7 working days within Germany
This item can only be delivered to the following countries:
Germany
Das innovative Smoby Spielzelt Tipi ist etwas ganz Besonderes. Denn hergestellt aus UV-stabilem Kunststoff ist es leicht, abwaschbar und sowohl für Innen als auch Außen geeignet. Die Kleinen können ganz in ihre eigene Spielwelt eintauchen und dabei Freunde und Geschwister zum Spielen einladen. Dazu lässt sich der integrierte Textilvorhang für geheime Gespräche mit seinem Klettverschluss schließen. Im Inneren des Tipis finden Lieblingsdinge in zwei praktischen Stauboxen ihren Platz.
Dank seiner cleveren Konstruktion ist das Spielzelt kinderleicht aufgebaut und zwei unterschiedliche, mitwachsende Abmessungen sind möglich: für kleinere Kinder oder im Kinderzimmer eine kompakte Innenfläche von 127 x 121 cm bei einer Höhe von 159 cm, oder für ältere Kinder und Garten oder Terrasse eine Innenfläche von 147 x 140 cm bei einer Höhe von 183,5 cm. So ist langanhaltender Spielspaß garantiert!
Die einzelnen Kunststoffteile des Tipis sind dank der durchdachten Steckverbindungen mit den mitgelieferten Kunststoffschrauben leicht zu montieren und die Verbindungen lassen sich ebenso leicht wieder lösen. Hergestellt aus UV-stabilem Kunststoff ist das Spielzelt besonders widerstandsfähig gegen Wettereinflüsse für langanhaltend satte Farben.
Produktdetails:
Produktmaße (LxBxH): 127 x 121 x 159 cm oder 147 x 140 x 183,5 cm.
Altersempfehlung: ab 2 Jahren.


Frequently bought together
Frequently bought together