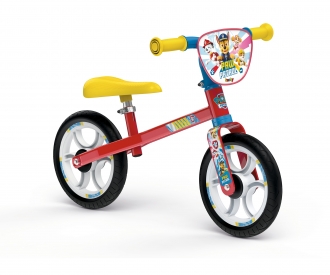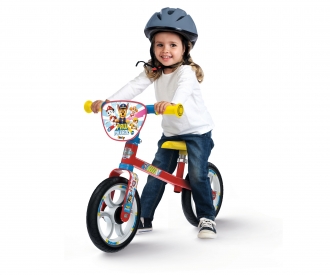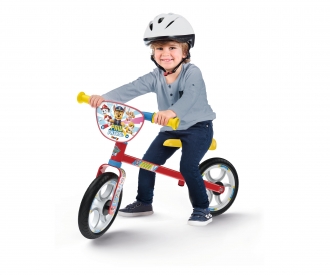 We will notify you by email as soon as this item is available again.
Little explorers can go off on their first adventure tours with the Paw Patrol first bike from Smoby. This trendy balance bike has a lightweight metal frame which guarantees stability and safety. It's not just huge fun to ride though. Motor skills and coordination are taught as well, which is an ideal preparation for children to ride a bike. Children learn how to steer and keep their balance – without annoying stabiliser wheels.
The comfortable, height-adjustable seat ensures individual fitting to the child's height. A low mount makes getting on and off the bike easy. And, last but not least, with its sporty design the Smoby balance bike becomes an indispensable companion for children aged two and over. The super-quiet whisper wheels complete the balance bike's substantial number of features.
Product details:
Product dimensions (LxWxH): 76 x 39 x 48cm
Recommended age: suitable for children aged 2 and over.