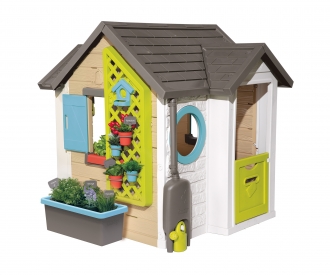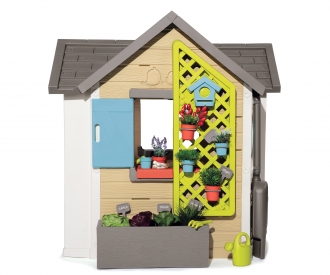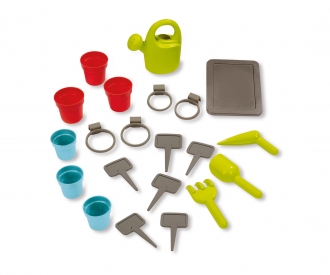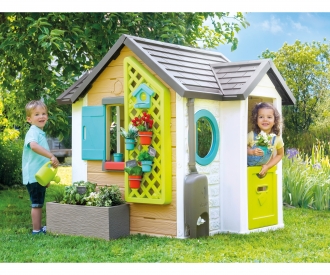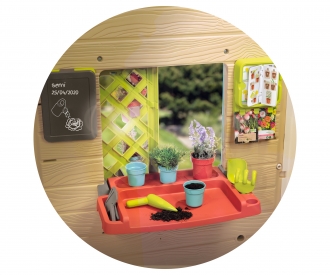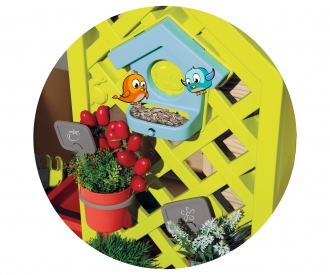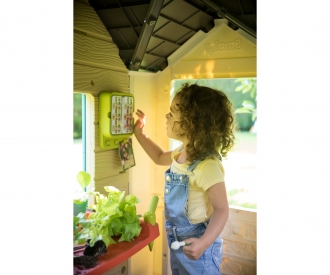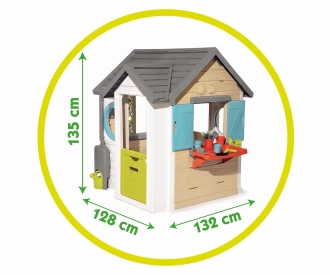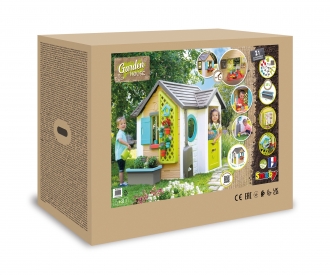 https://video.simba-dickie.com/embed/de/unser_garten_unser_spielplatz_big_smoby_aquaplay_2023_33sec/?autoplay=1&quality=720p
https://video.simba-dickie.com/embed/de/810405_smoby-spielhaus-gartenhaus_onlinevideo_2021_20sec_de/?autoplay=1&quality=720p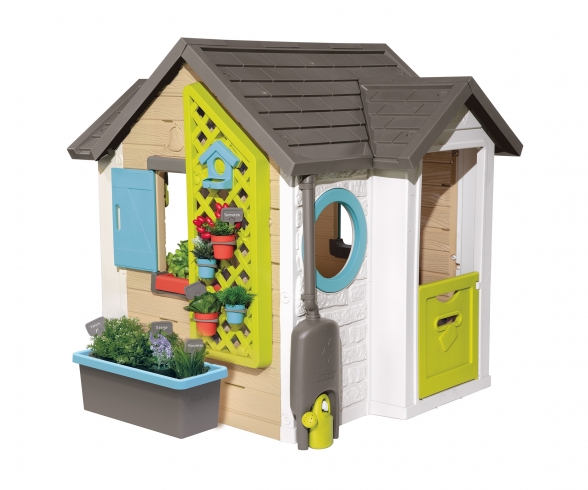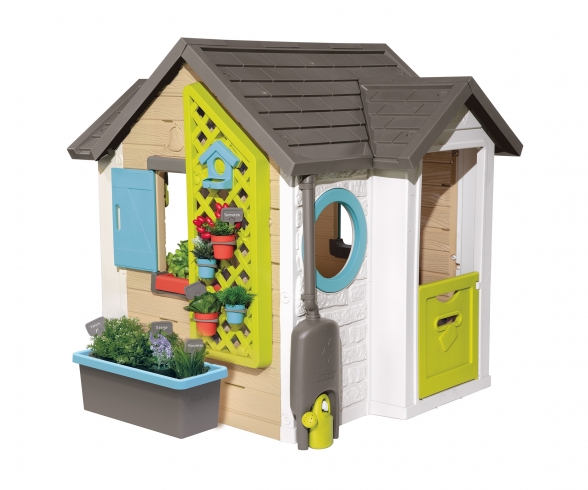 €399.99
incl. VAT
free shipping
(within the EU)
Quantity:
1
2
3
4
5
6
7
8
9
10
11
12
13
14
15
16
17
18
19
20
21
22
23
24
25
26
27
28
29
30
Delivery time 5-7 working days within Germany
This item can only be delivered to the following countries:
Germany
Das Smoby Spielhaus Gartenhaus steckt voller spannender Spielmöglichkeiten. Spielend lernen die Kleinen den Umgang mit Pflanzen und Gemüse, denn im großen Pflanzgefäß und 6 Blumentöpfen finden diese Platz. Die Töpfe können am Spalier zusammen mit einem Vogelhäuschen angebracht werden. Dafür bietet der abnehmbare Arbeitstisch viel Platz und Stauraum. Flexibel lässt er sich am Fensterbrett nach Innen oder Außen aufstecken. Ein kleines Gärtnereinmaleins gibt Tipps und Tricks und mit den beschriftbaren Schildern weiß man genau, wo was angepflanzt wurde. Als Zusatzausstattung gibt es ein Regenfass mit Gießkanne.
Dank seiner Dachhöhe von 1,35 m eignet sich das Gartenhaus auch sehr gut für ältere Kinder. Zur Grundausstattung gehören zwei Fenster mit Klappläden, zwei runde Bullaugen-Fenster sowie eine halbe Eingangstüre durch deren Briefschlitz die Post eingeworfen werden kann. Die Hausfassade aus pflegeleichtem Kunststoff ist in Holz- und Steinoptik gehalten und sieht besonders hochwertig aus. Die einzelnen Kunststoffteile des Spielhauses sind dank der durchdachten Steckverbindungen mit den mitgelieferten Kunststoffschrauben leicht zu montieren und die Verbindungen lassen sich ebenso leicht wieder lösen. Hergestellt aus UV-stabilem Kunststoff ist es besonders widerstandsfähig gegen Wettereinflüsse für langanhaltend satte Farben.
Das Spielhaus kann beliebig um viele spielstarke Zubehörteile ergänzt werden. Zur separat erhältlichen Zusatzausstattung zählen u. a. eine kompakte Sommerküche, Picknicktisch, Sonnenschirm, Türklingel, ein Vorgarten mit Blumenkästen, eine tragbare Solarlampe oder eine hohe Eingangstüre.
Produktdetails:
Produktmaße (LxBxH): 128,5 x 132 x 135 cm.
Altersempfehlung: ab 2 Jahren.


Frequently bought together
Frequently bought together